Exploring the regenerative agriculture market uncovers its potential in revolutionizing food production, fostering biodiversity, and combatting climate change.
Regenerative agriculture, a farming practice that aims to restore health to our planet's soils, is rapidly growing in popularity. As a result, it's becoming a significant player in the global agriculture market.
This article will delve into the current state of the regenerative agriculture market, including its size, key players, and potential for growth. Also, it will explore the factors driving this market, the challenges it faces, and the opportunities it presents for farmers, investors, and the environment.
So, if you're curious about the economic aspects of this sustainable farming approach, you've come to the right place.
Key takeaways:
Regenerative agriculture improves soil health and fosters biodiversity.
Key principles include soil health improvement and promoting biodiversity.
Regenerative agriculture can help mitigate climate change by sequestering carbon.
Benefits include higher yields, resilience, and economic sustainability.
Market growth is driven by consumer demand and favorable policies.
Look Inside:
Understanding Regenerative Agriculture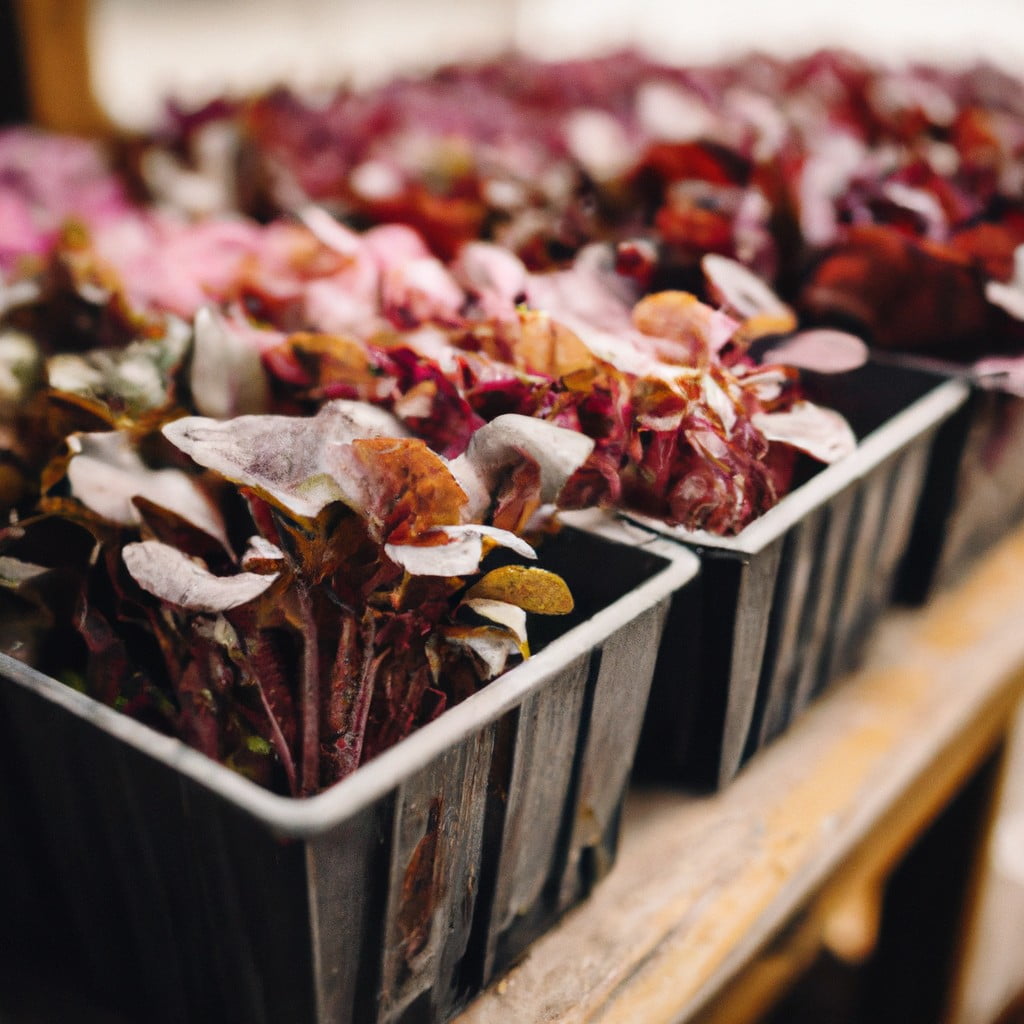 Regenerative agriculture is a system of farming principles that rebuilds soil health, and in the process, fosters a robust ecosystem. Unlike conventional farming methods that may degrade the soil, this approach focuses on improving soil biology, which subsequently enhances its structure and fertility.
As soil health improves, farms can store more water, sequester carbon, and produce nutrient-rich crops more efficiently. A truly regenerative model works in harmony with nature, not against it, serving to regenerate ecosystems rather than deplete them. This symbiosis results in increased yields, resilience to climate instability, and improved health and vitality for farming communities.
Key Principles of Regenerative Agriculture
This farming style is deeply rooted in a set of unique principles. First, it emphasizes soil health improvement—enriching soil organic matter and nurturing a diverse microbiome ensures the soil's long-term productivity. Secondly, regenerative practices promote biodiversity within and above the ground. Varied crop rotations, cover crops, and agroforestry techniques serve this purpose.
Third, integrating livestock mimics natural ecosystems where animals contribute to nutrient cycling, and reducing the use of harmful inputs like synthetic fertilizers and pesticides safeguards both the environment and consumers' health. Lastly, regenerative agriculture values farmer and community resilience by enhancing local economies and food system sustainability.
Regenerative Agriculture and Climate Change
Global warming is primarily driven by high levels of greenhouse gases in the atmosphere, particularly carbon dioxide (CO2). By reviving soil health and promoting biodiversity, regenerative agriculture practices can sequester carbon, reducing these harmful emissions. This sequestering process involves the absorption of significant amounts of CO2 from the atmosphere and its conversion into organic carbon that enriches the soil.
Additionally, healthier soils have an increased water holding capacity due to organic matter, helping farmlands become more resilient to droughts and floods linked to climate change. Moreover, the diversification of farm systems, a key regenerative principle, promotes ecosystem resilience and counters the vulnerability of monoculture agriculture to changing environmental conditions.
It's crucial to note that while regenerative agriculture can contribute to mitigating the effects of climate change, it must integrate into broader sustainable development strategies to reach its full potential. Collaborative efforts from various sectors, backed by robust policies and investments, will be essential for leveraging regenerative agriculture as part of the climate solution.
Benefits of Regenerative Agriculture
Regenerative practices prove effective in enhancing soil fertility and productivity, leading to higher yields over time. They excel in resilience, enabling farms to better weather the stresses of pest invasions and erratic weather patterns, thus ensuring consistent outputs.
These practices not only improve food nutrition by restoring soil's nutrient content but also promote biodiversity, fostering healthier ecosystems.
From an economic perspective, farmers practicing regenerative methods often perceive a reduction in input costs associated with synthetic fertilizers and pesticides. Moreover, these practices sequester carbon, helping to mitigate climate change impacts and posturing these farms for potential income streams from emerging carbon markets.
Beyond the farm gate, regenerative agriculture positively impacts surrounding communities by improving water quality, reducing erosion, and creating more regional and resilient food systems.
These cumulative benefits enhance long-term sustainability and profitability, marking regenerative agriculture as a substantive solution for a more sustainable future.
The Role of Regenerative Agriculture in Market Economy
Regenerative practices offer numerous economic benefits. For farmers, these methods decrease reliance on expensive, nonrenewable inputs like synthetic fertilizers and pesticides, lowering operating costs. The enhanced soil health fosters higher crop resilience, potentially increasing yield and offering a buffer against severe weather events. Equally important, the growing consumer demand for sustainably grown products opens new, high-value market segments for producers following these principles.
In the broader market context, investing in regenerative agriculture stimulates job creation, primarily rural, contributing to local economies. Moreover, these farming methods can generate environmental services, like carbon sequestration and water filtration. Governments and companies worldwide are willing to pay for these services, creating an additional income stream for farmers and further increasing the sector's attractiveness.
Lastly, regenerative agriculture can reduce public expenditure on mitigating environmental damages related to conventional agricultural practices, freeing up resources for alternative uses.
Systemic Changes Influencing Regenerative Agriculture
Over the past several years, significant changes in agricultural policy, consumer behavior, and climate awareness have played a substantial role in shaping the regenerative agriculture landscape.
On a policy level, many governments are instigating subsidies and incentive programs to encourage farmers to switch to sustainable practices. This shift creates a more supportive infrastructure for regenerative agriculture development and implementation.
From a consumer perspective, increased mindfulness about the environmental footprints of food production and growing preference for organic and sustainably-grown products are pushing demand for regenerative agriculture. Conscious consumers are ready to pay a premium price for products that support the health of the planet, offering economic viability to regenerative farmers.
Finally, the escalating urgency of the climate crisis has emphasized the need for farming practices that emphasize soil health and carbon sequestration — both integral aspects of regenerative agriculture. As global warming accelerates, the need for solutions becomes more pressing, highlighting regenerative agriculture as a practical, powerful tool in the fight against climate change.
These transformations together make a compelling case for the growth and continuity of regenerative agriculture.
Regions Adopting Regenerative Agriculture
In the global landscape, North America is leading the march toward regenerative farming, particularly in the USA and Canada. These countries garner support from well-established organic markets and a general awareness of sustainability.
Australia follows closely due to government initiatives promoting soil health and campaigns against desertification. Europe too is catching up fast, led by Germany and France, where this farming practice aligns with robust organic farming regulations.
Asia, with countries like India and the Philippines, is witnessing a growing adoption of regenerative farming. The push comes through both grassroots movements advocating for soil health and policies aimed at improving farmers' livelihoods.
Africa, though still in early stages, displays promise with projects in Kenya and Zimbabwe focusing on regrowth modalities, capturing not just soil revival but also tackling issues related to deforestation and wildlife conservation.
Finally, Latin America, notably Brazil and Argentina, are endorsing regenerative farming spurred by domestic food security agendas and forest preservation campaigns.
Each region, no doubt, presents unique perspectives and potential for the growth of regenerative farming practices.
Regenerative Agriculture Vs Conventional Farming
Contrary to conventional farming, which often focuses on mass production at the cost of long-term soil health, regenerative agriculture prioritizes soil nourishment and ecosystem balance.
While the former may use chemical fertilizers, pesticides, and monocropping, often leading to degraded soils and reduced biodiversity, the latter leans towards natural solutions, such as cover crops, crop rotations, and organic inputs to improve soil fertility and biodiversity.
Consequently, regenerative practices promote resilience against pests and disease and enhance nutrient cycling, productivity, and carbon sequestration.
These differences lead to a more sustainable and environmentally friendly approach to farming, signaling a paradigm shift in agricultural practices.
Regenerative Agriculture and Organic Farming
Both methodologies prioritize supporting the environment, however, they are distinct in their approaches. While organic farming primarily aims to refrain from harmful chemicals, regenerative agriculture goes above and beyond, focusing on processes that improve soil health. It incorporates practices such as cover cropping, crop rotation, and conservation tillage to stimulate soil health and biodiversity, resulting in carbon sequestration.
Organic farming can complement regenerative agriculture, further enriching soil diversity, and resilience. When both practices work in tandem, they can enhance yield quality while leaving a smaller environmental footprint. They provide an effective strategy to combat environmental challenges, offering a practical and sustainable solution for our food systems.
Role of Technology in Regenerative Agriculture
Technological advancements offer remarkable tools to support farmers in their transition towards regenerative farming. Precision agriculture technologies, for example, provide accurate data on soil health, enabling farmers to create and apply more effective regenerative strategies.
Satellite imaging and GIS mapping also enable the tracking of livestock and crop growth in real-time.
Additionally, blockchain technology can enhance transparency and traceability in the regenerative farming supply chain. It establishes a verifiable record of the journey from farm to table, helping consumers to make informed purchasing decisions.
Biotechnology also plays a significant role with genetically modified crops, aiding in soil regeneration and sustainable pest management.
Finally, the rise of AI and predictive analytics allows farmers to anticipate yield outcomes based on various regenerative practices. These technologies indicate an exciting new frontier in optimising and scaling regenerative agriculture for environmental and economic sustainability.
Government Policies On Regenerative Agriculture
In the global sphere, many governments have begun integrating regenerative practices into their agricultural policies. The United States' Department of Agriculture, for instance, provides grants and incentives through its Conservation Stewardship Program to farmers adopting these sustainable methods.
In Europe, the Common Agricultural Policy has introduced eco-schemes that reward regenerative farming.
Meanwhile, New Zealand's Carbon Zero bill indirectly encourages regenerative practices by demanding reductions in agricultural emissions.
Despite the momentum, policy support is not uniform, with barriers ranging from bureaucratic obstacles to lack of awareness.
Comprehensive, supportive policy environments are instrumental in enabling wider adoption of regenerative strategies and realizing their full economic and environmental potential.
Regenerative Agriculture Market Growth Dynamics
Several drivers are propelling the expansion of this market. Primarily, an increasing public demand for sustainable and organic products encourages farmers to adopt regenerative methods. Similarly, the rising awareness about the environmental impacts of conventional farming stokes this shift.
Moreover, the detrimental effects of climate change and soil degradation are motivating the agriculture industry to seek more sustainable solutions. Regenerative agriculture aptly fits this requirement as it focuses on improving soil health, thereby aiding in carbon sequestration and enhancing biodiversity.
Lastly, the favorable policies and financial incentives provided by governments and international organizations play a pivotal role in promoting regenerative farming. However, disparities in resources and knowledge among farmers and regions can challenge growth dynamics, suggesting a need for more equitable access to education and technology in this sector.
Nevertheless, with the right strategies and continued focus, the market for regenerative agriculture is poised for robust growth in the coming years.
Key Market Players in Regenerative Agriculture
When surveying the landscape of regenerative agriculture, several companies stand out as frontrunners, demonstrating commitment and investment to sustainable practices. Patagonia Provisions, a subsidiary of the outdoors apparel brand, promotes regenerative organic farming through its sourcing. Similarly, General Mills has pledged to advance regenerative agriculture on a million acres of farmland by 2030. Dr. Bronner's, another firm committed to this sector, is not only using regeneratively sourced ingredients but also actively supports education and advocacy projects in this area.
Even amid varied approaches, these companies share a common goal: the promotion of farming practices that improve, rather than deplete, our planet's resources. Their involvement underscores the rapidly increasing commercial interest in regenerative agriculture, which, in turn, solidifies its position as a transformative force in the global market.
Recent Developments in Regenerative Agriculture Market (Revenue, USD Billion, 2022- 2027)
As the decade progresses, the market's unwavering resilience and exponential growth have become more evident. From a financial perspective, an estimated value of USD 53.8 billion was marked for the market in 2022.
With the prevailing market factors and the increased adoption of regenerative farming techniques, projections suggest a potential leap to USD 66.9 billion by 2027. This robust growth trend signifies a greater acceptance and incorporation of regenerative agriculture principles across the globe.
Major contributors to this trajectory include progressive agricultural policies, increasing awareness about soil health, and the escalating necessity to combat climate change. Furthermore, significant investments by leading agro-based companies into sustainable farming solutions are expected to sustain this growth momentum.
Future Trends in Regenerative Agriculture Market
As the demand for sustainable food production escalates, more farmers are likely to adopt regenerative practices, marking a discernible shift from traditional methods. This comes in tandem with increased consumer awareness and demand for sustainably sourced food.
Tech advancements are also set to play a pivotal role, with several innovations streamlining regenerative practices, improving efficiency and reducing costs. Furthermore, favorable governmental policies and incentives can catapult this trend even further.
Despite certain challenges, such as upfront transition costs and limited immediate financial returns, the prospects for the regenerative agriculture market remain robust and promising. Therefore, it's fair to anticipate a considerable market expansion in the coming years with its ripple effects benefitting both the economy and the environment.
FAQ
How big is the regenerative agriculture market?
The global regenerative agriculture market size was valued at approximately USD 975.20 million in 2022 and is forecasted to reach an estimated USD 4,290.92 million by 2032, growing at a compound annual growth rate (CAGR) of 15.97% from 2023 to 2032.
How profitable is regenerative farming?
Regenerative farming can be significantly profitable in the long term, yielding profits as high as 120% above those of conventional farming after an initial transition period.
What is field to market regenerative agriculture?
Field to Market regenerative agriculture is an approach that aims to sequester carbon in the soil, enhance soil health, biodiversity, water quality, and air quality while guaranteeing the effectiveness of agricultural production.
What key factors are driving the growth of the regenerative agriculture market?
The growth of the regenerative agriculture market is being driven by increasing awareness of soil health benefits, climate change concerns, consumer demand for sustainably farmed products, and the appeal of the farm-to-table concept in the food industry.
How does regenerative farming impact soil health and biodiversity?
Regenerative farming significantly enhances soil health by rebuilding organic matter and restoring depleted soil biodiversity, hence fostering a rich ecosystem beneficial for plant growth.
What are the potential challenges and opportunities in transitioning to regenerative agriculture practices?
Regenerative agriculture practices can pose challenges such as a need for a paradigm shift in traditional farming principles, increased labor requirements and potential short-term yield decreases, while offering opportunities including improved soil health, biodiversity enhancement and long-term profitability through resilience to climatic shocks.